The Marketing Screenings this year caters to both the artistic and commercial aspects and a total of 23 outstanding films have been selected for guests/buyers to be reserved and viewed. The films capture the diverse aspects of life through images and continuously lodge questions on the essence of life, humanity, society and history.
The film Other People's Children nominated for the Golden Lion of the 79th Venice International Film Festival will showcase the tender and delicate charm on the screen.
Among the female-directed films shortlisted for the competition section, three films, Scrapper, Until Branches Bend and Time Out, will be screened to showcase the capability of female directors.
Furthermore, the films Inventory and Islands from the Beijing Film Panorama also focus on the living situation of the middle-aged.
Lars Kraume, the director of The Silent Revolution (8.4 scores on Douban), will bring another film A Place in The Sun to bring the WWII reflection films to a new height.
Fake Bro, a Chinese film shortlisted for the 11th BJIFF — Project Pitches, is the only film that has grown through the Project Pitches in the Market Screenings this year.
The full film list is as follows:
A Place in The Sun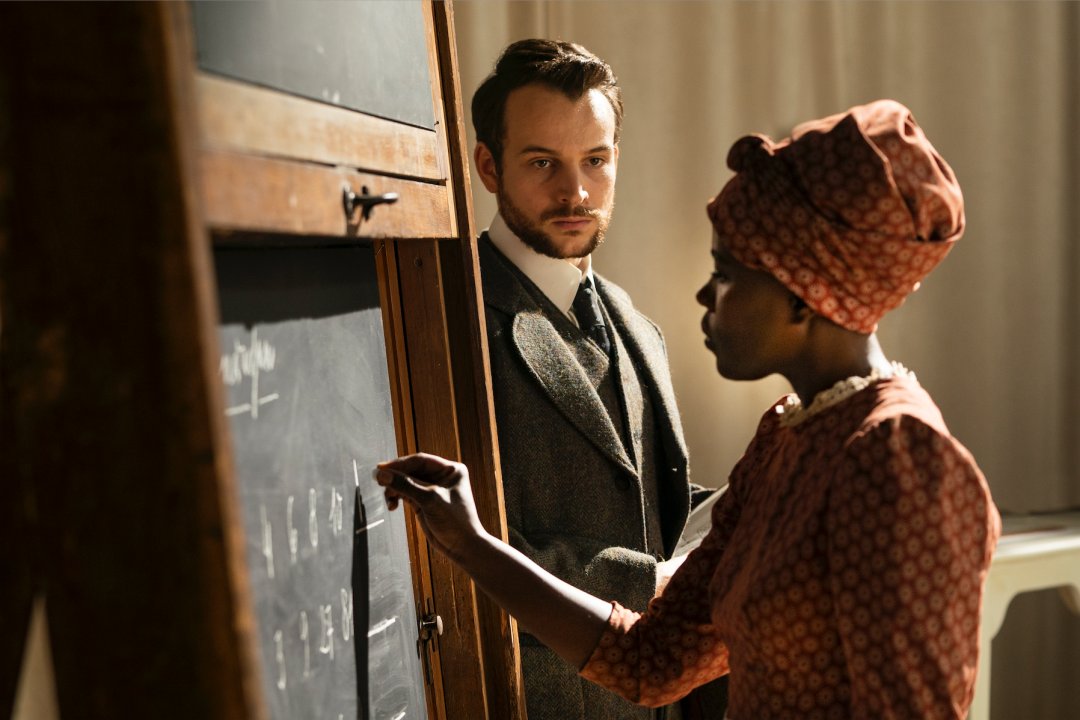 A Still of A Place in The Sun
Berlin, in late 19th century, was full of tensions. Alexander Hoffmann is an ambitious doctoral student of ethnology. At the time, the racial evolution theory held that the race with larger skull sizes was superior. When Hoffmann chooses young black female translator Kezia Kambazembi as his subject of study, he is deeply attracted by her intelligence and begins to question the correctness of white supremacy. As war breaks out, Hoffmann joins an ethnological expedition to gather evidence supporting his studies while searching for the whereabouts of the missing Kezia. Witnessing the brutalities of war and genocide, Hoffmann slowly loses his code of ethics. When he finally encounters Kezia who is cruelly treated in a concentration camp, he feels it hard to face either her or himself.
Other People's Children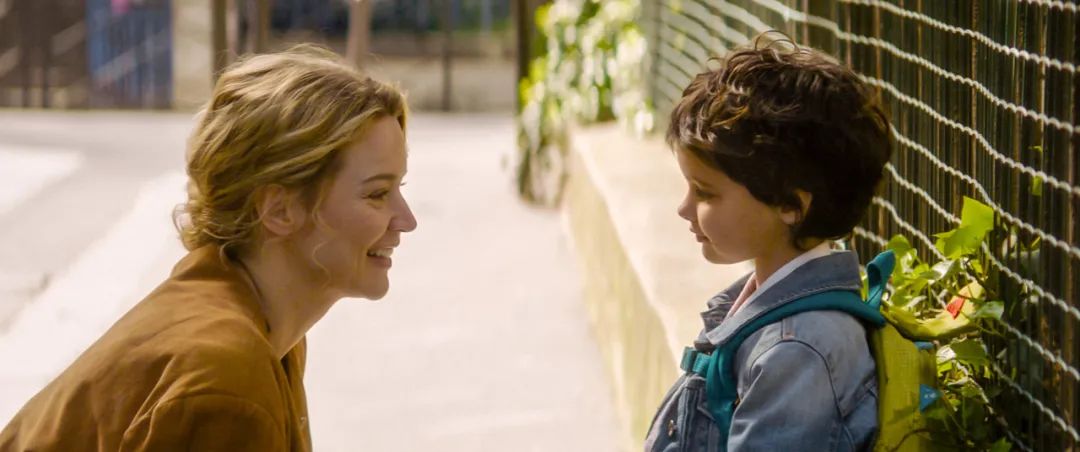 A Still of Other People's Children
Rachel, who is 40 years old and childless, lives a colorful life: sometimes teaching at a high school, sometimes meeting with friends and sometimes learning guitar. After falling in love with Ali, Rachel tries to contact Ali's 4-year-old daughter, Leila. Gradually, she begins to care for Leila as her own daughter. However, loving a child of someone else is always an adventure…
Until Branches Bend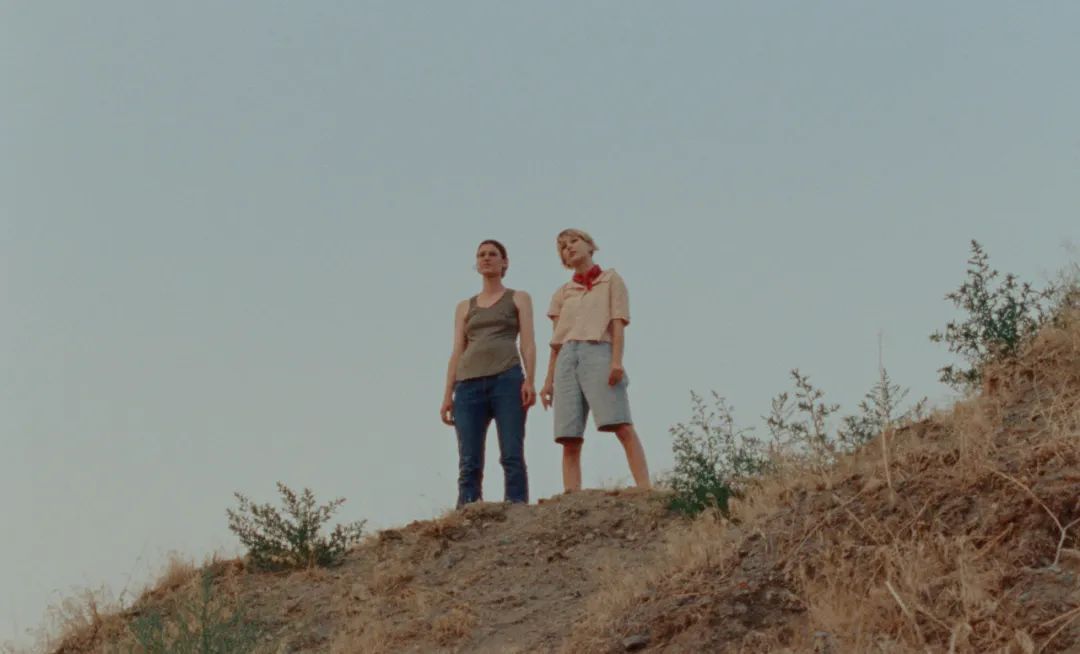 A Still of Until Branches Bend
Robin is a female cannery worker who is struggling with an abortion. One day at work, Robin discovers what she believes to be an invasive insect in a peach, and decides to convince her community that the danger it poses is very real. Obsessed with uncovering the truth, she goes out of the way to alienate her friends and family and splits hairs. Until Branches Bend is a psychological drama that expresses the idea that no matter how much one covers up the truth, it will always come out and trouble cannot be hidden.
Fake Bro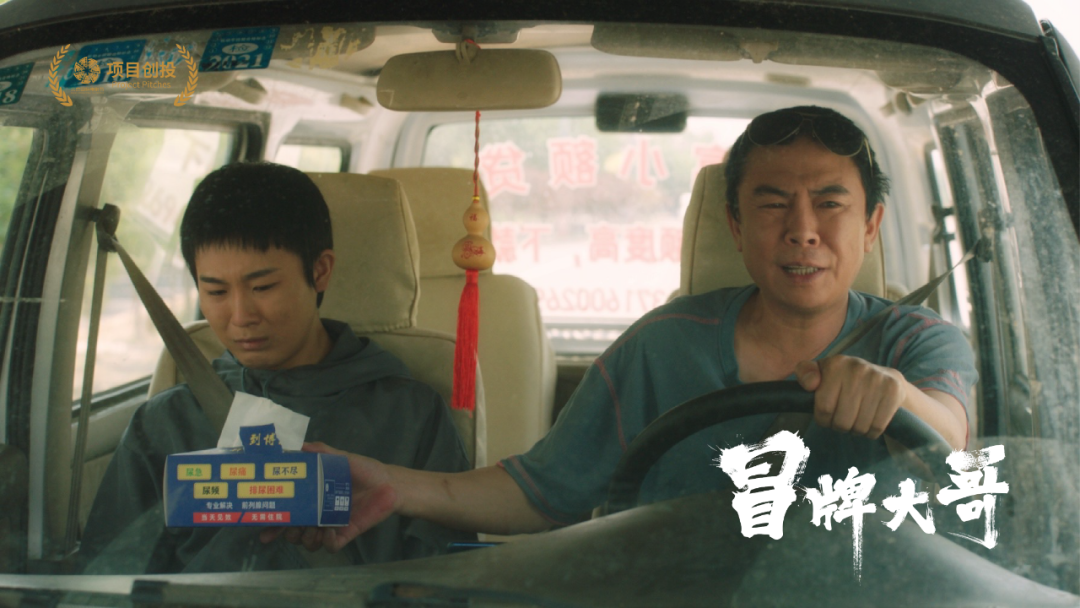 A Still of Fake Bro
To make a fortune, a "gangster" suffered from middle-aged tragedy pretends to be a righteous person and tries to help a mischievous boy recover a debt and then cheats away the money.
Unexpectedly, the "shared enemy" gradually brings mutual trust and friendship between them. The gangster begins to fall into a sense of self-contradiction and the crisis is also approaching...
After the Rainstorm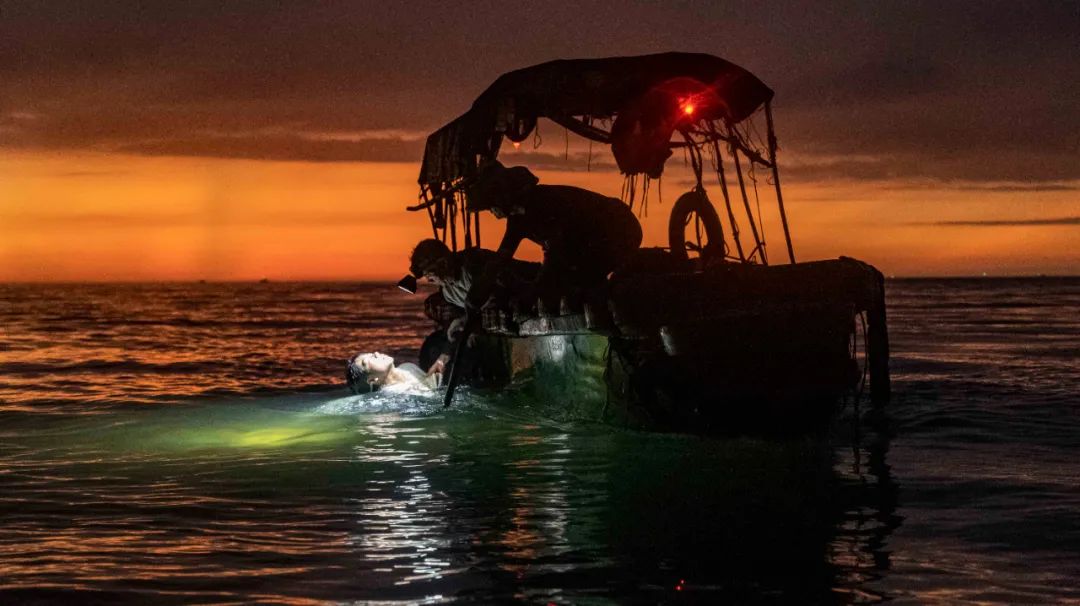 A Still of After the Rainstorm
In a city on the brink of a rainstorm. Lin Lan, who is in emotional crisis and facing bankruptcy, stumbles upon a phone at the doorstep of her shop. In the phone stores the daily life of a young couple and the whole process of being kidnapped by three fugitive robbers. In order to find the owner, Lin Lan who knows nothing about the incident successfully unlocks the phone with the date of birth according to the ID card in the phone case. At this moment, the three fugitive robbers find and break into her house through the location tracking to get back the phone recording their crimes. The relationship between Lin Lan and her husband will also face a life and death test…
The Punishment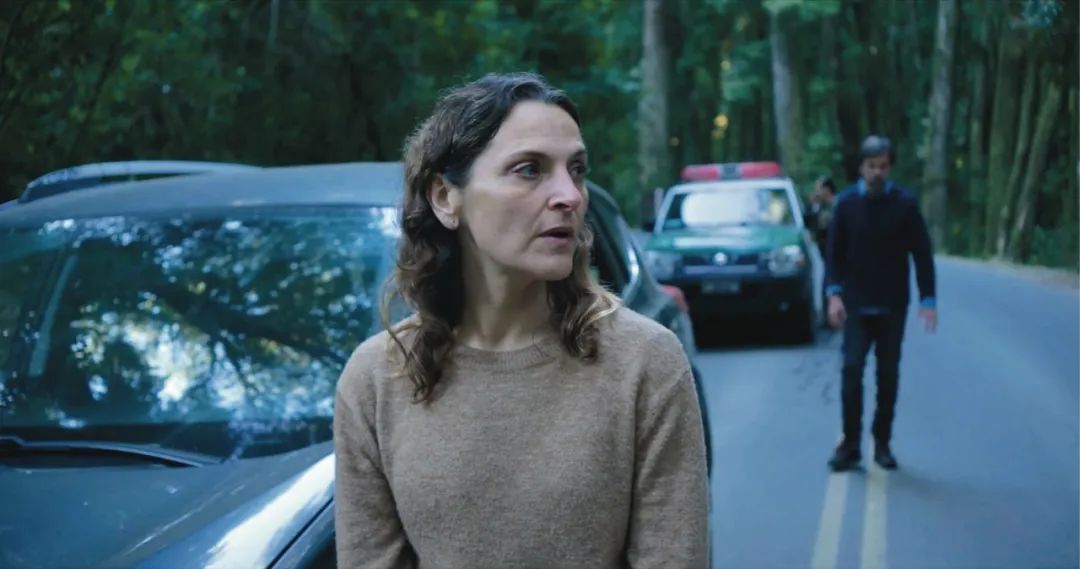 A Still of The Punishment
Ana is driving her car with a serious, peevish expression on her face. She and her husband Mateo left their seven-year-old son in the forest. Mateo asks her to turn the car around to pick up their son. But after only two minutes pass, their son disappears from their sight.
Time Out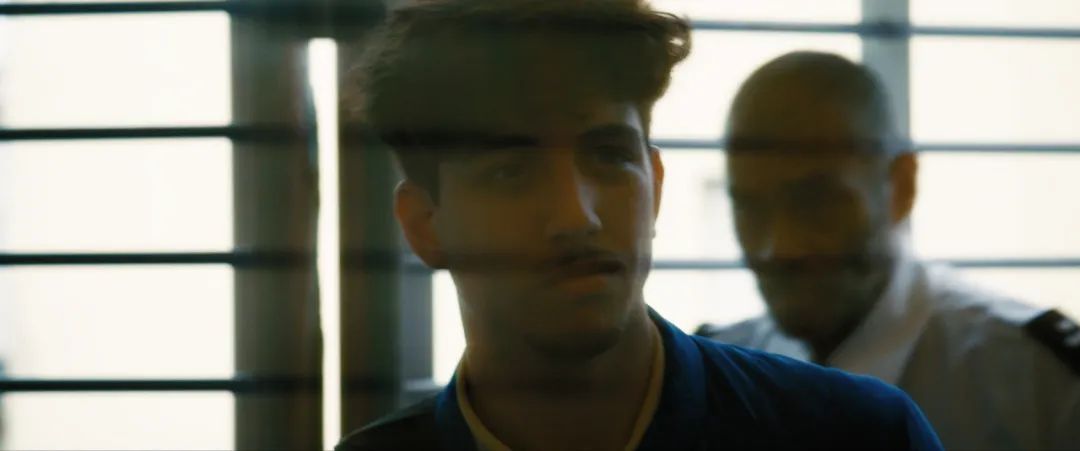 A Still of Time Out
For the first time in a long time, three inmates are granted a weekend leave. There are 48 hours for them to settle down, reconnect with their loved ones, and try to make up for lost time.
Islands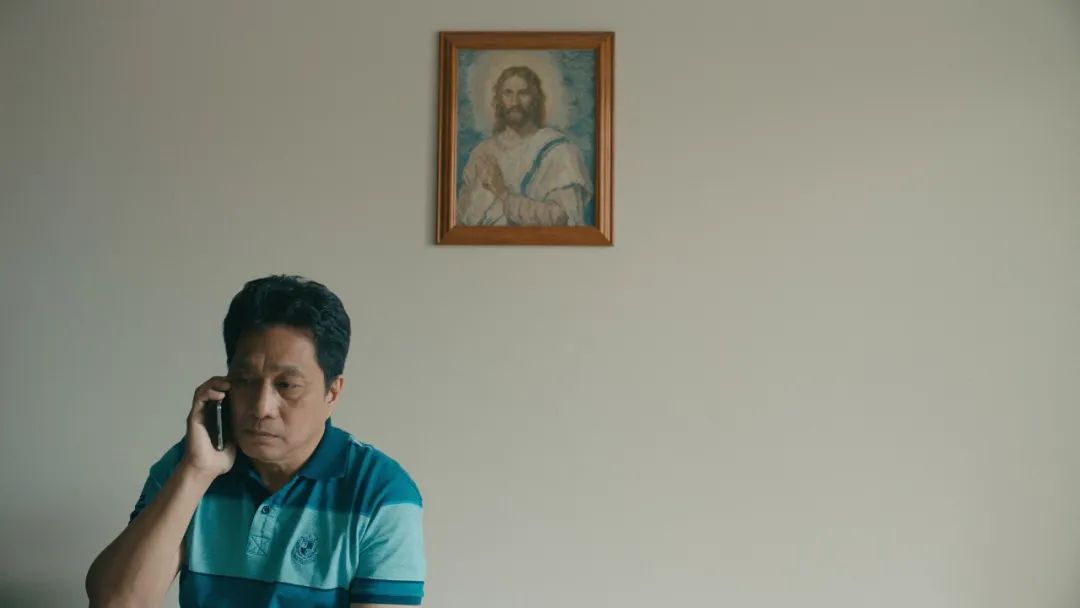 A Still of Islands
A middle-aged Filipino immigrant has lived with his parents all his life and has never been in a romantic relationship. However, as his parents' health gets deteriorating, he feels an unprecedented sense of loneliness.
Road to West, Love to Lost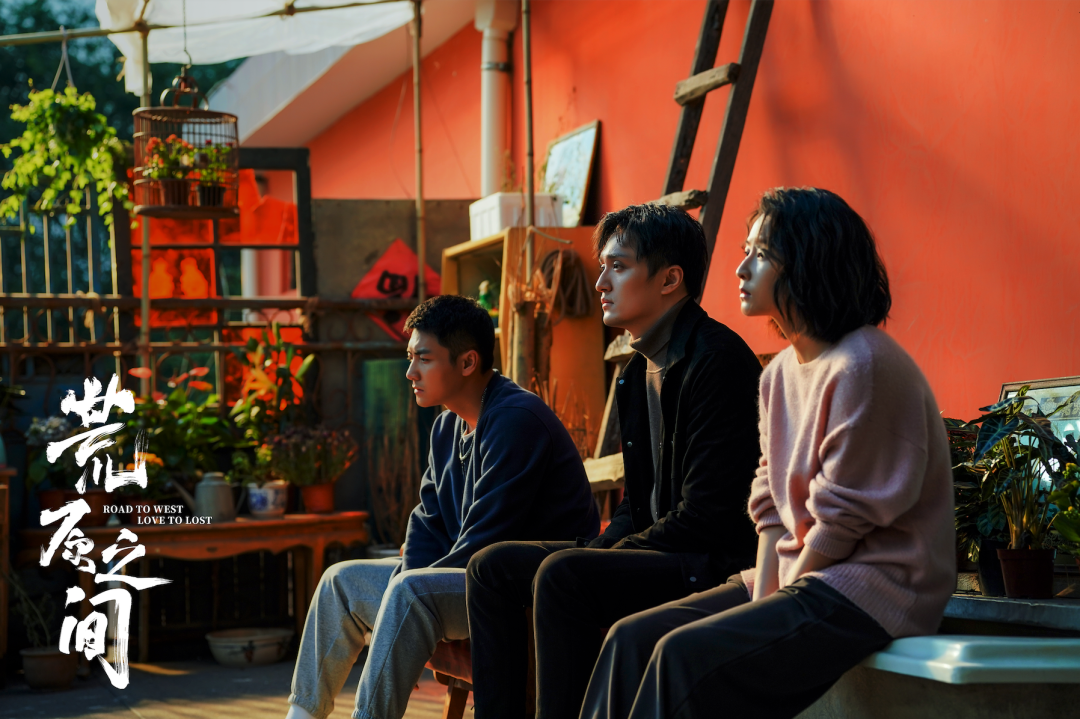 A Still of Road to West, Love to Lost
After graduating from university, Xia Zhi follows her husband Zhang Qingyang to Shenzhen to get married and bear children. As Zhang's career encounters setbacks in Shenzhen, he intends to return to his hometown, Shishan, for development. Although Xia Zhi is unwilling to give up her job and life in Shenzhen, she decides to follow her husband back to the small town of Shishan in Northwest China for the sake of the family completeness and the child. They agree to return to Shenzhen after their child goes to primary school.
With Zhang's changing attitude and the failure of his business after returning home, Xia Zhi realizes that her life is slipping into a deeper and darker abyss. Therefore, Xia Zhi decides to follow her heart to live her life. During the days of divorce from her husband and fighting for custody of her child, Xia Zhi feels the care and concern from her leader, Ning Huang, and her childhood friend, Tian Yuan. However, as the time goes by, Xia Zhi realizes that she has fallen into another vortex.
The Vanished Portrait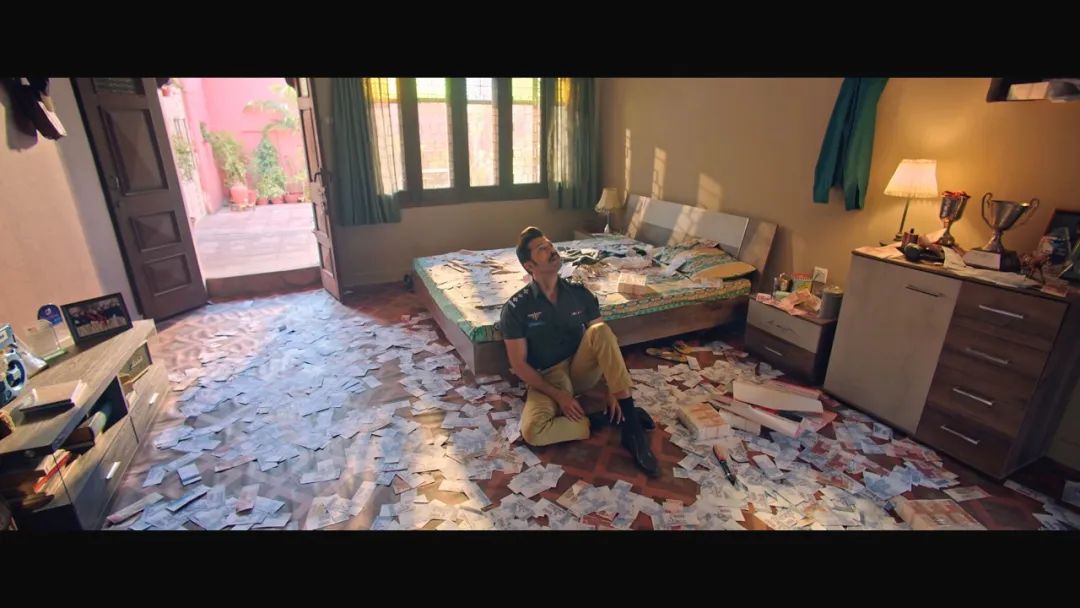 A Still of The Vanished Portrait
Gulab Mowal, a child of an ordinary family, understands that money can buy happiness. Since his childhood. As he grows up, he becomes a police officer after his father, but he does not choose the way of righteousness like his father does. In his eyes, there is only one motive for living — money, and he never cares about where the money comes from. After his father finds the money Gulab hides secretly, he prays to God that everyone should be able to see the difference between legal and illegal money. Gulab soon discovers that the portrait printed on the illegal rupees suddenly disappears overnight, and the stash of cash also becomes worthless paper.
150 Seconds
A Still of 150 Seconds
An artistic gymnastics team preparing for a national game encounters unprecedented difficulties before the competition. Physical injuries force the collective project with high coordination to frequently switch members before the competition. The arrival of a new member, Wen Wen, breaks the original balance; the team captain to be retired has to give up the opportunity to attend the finals due to injuries. The intertwined fate of two girls during the preparation displays their firm choice in the face of challenges such as injuries and dreams, care and friction, collective honor and personal pursuits.
Going Home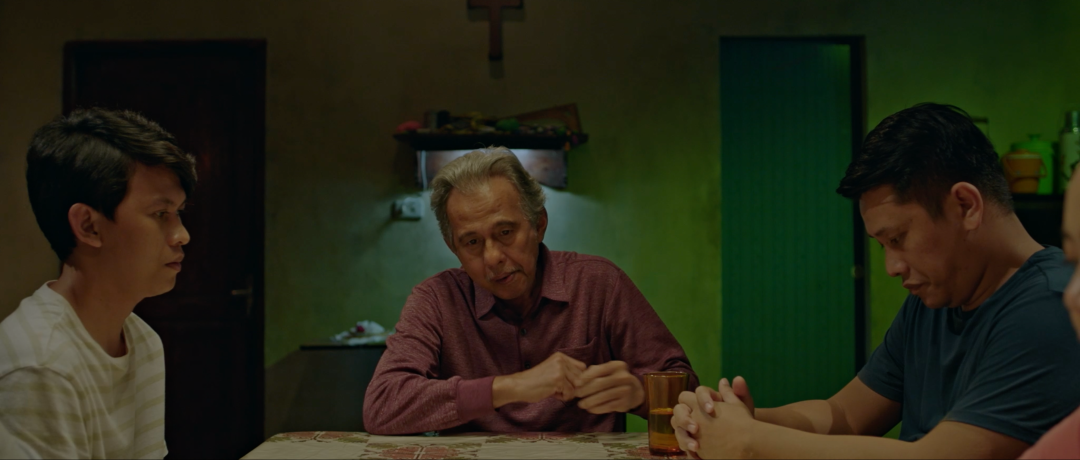 A Still of Going Home
In a family of four children, only the daughter is willing to stay with their parents. In order to bring three sons who have been away from home for years back home, the parents pretend to divorce to force their sons to come back. However, the pretense makes the case more complicated when the family gets reunited after a long separation.
Mister Nokaut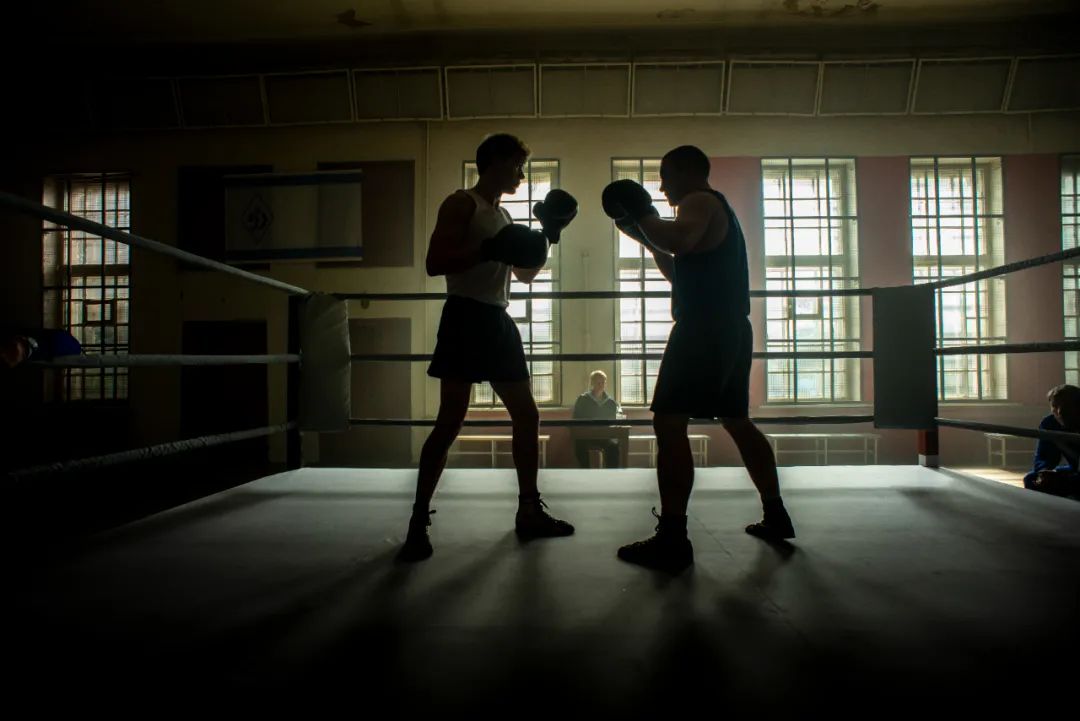 A Still of Mister Nokaut
It's a biographical film about the legendary Soviet boxer, Valery Popenchenko. He is a boxing champion in USSR and Europe, a winner of gold medal at the 1964 Tokyo Olympics. It tells the story of his childhood in Tashkent Suvorov Military School, his military career as a border guard cadet, his first success and failure, and his friendship with Grigory Kuzikianz, a coach of Sportvereinigung Dynamo.
Scrapper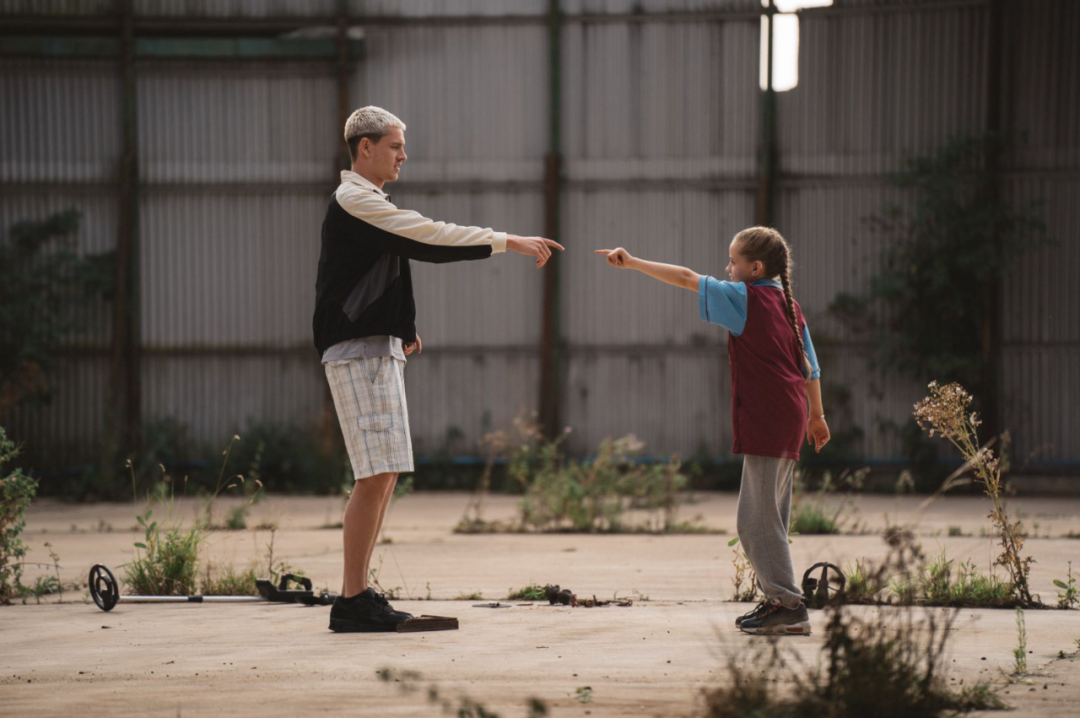 A Still of Scrapper
Georgie, a dreamy 12-year-old girl, lives happily alone in her London flat, filling it with magic. Suddenly, her estranged father turns up and forces her to confront reality.
Inventory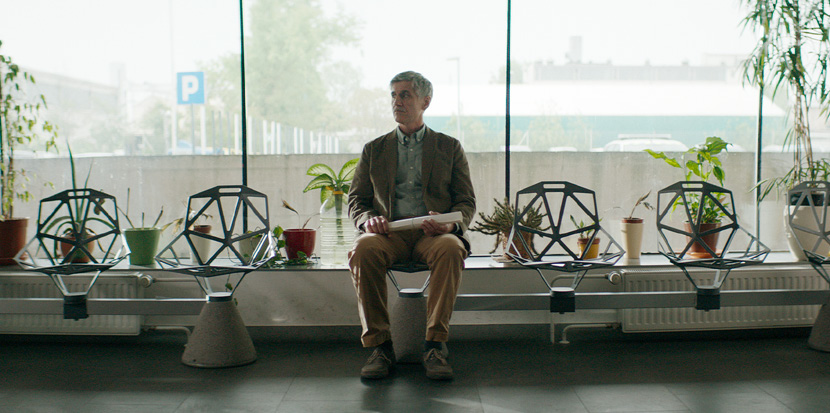 A Still of Inventory
Boris Robich is an ordinary man who suddenly suffers a gunshot one evening, but fortunately survives the incident. However, the investigation carried out by the authorities bears no fruit as Boris has no enemies and there are no suspects in the case. Therefore, Boris decides to conduct his own investigation. In the process, he is surprised to discover that more people hate him than he ever has thought and that the perceptions that he has of his own life are nothing but illusions.
Men of Deeds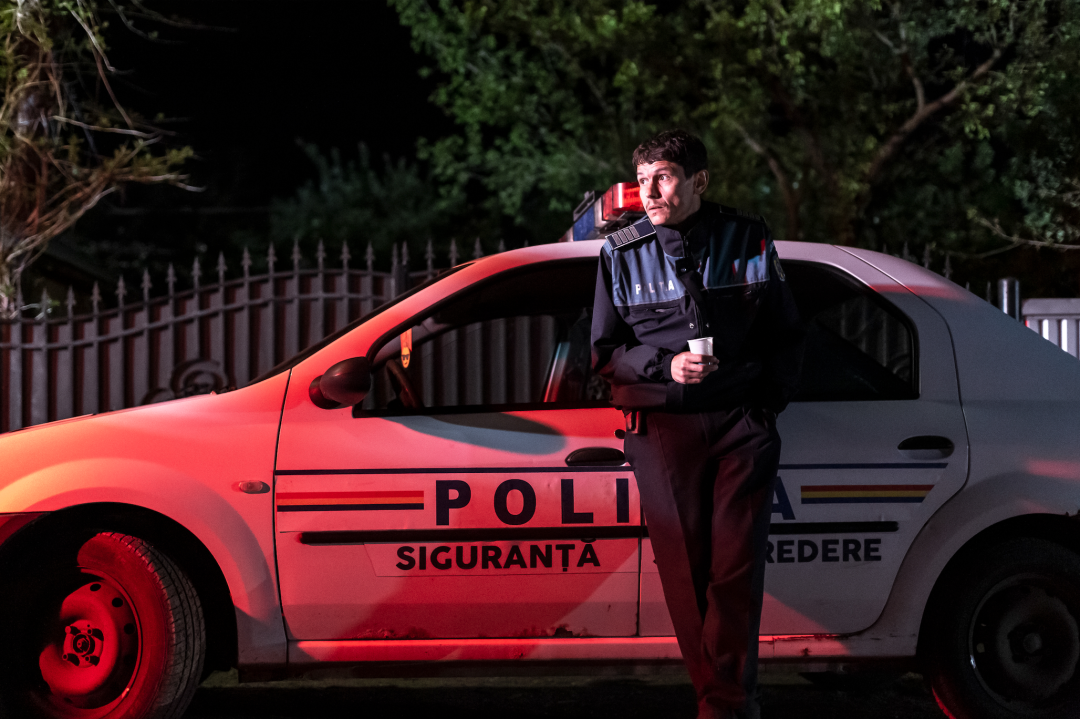 A Still of Men of Deeds
Ilie, a small-town police chief, wants to build a comfortable life for himself, but ends up making the wrong choices. Middle-aged and alienated, he feels the need to be a part of something – to build an orchard, even a home. Although dubious things happen in the village, Ilie only sees what suits him. The moment he gets involved in village life marks the beginning of his collapse. In a vacuum of solutions, he tries to be what he has never been before: the justice-seeker who arrests everyone who might be guilty.
To Catch A Killer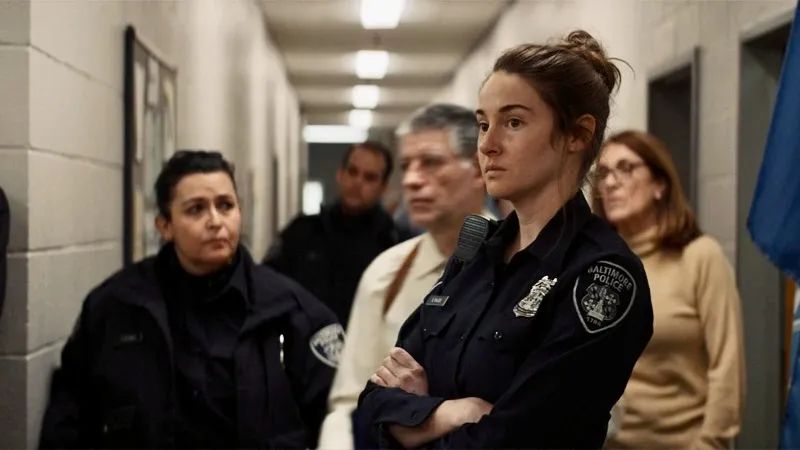 A Still of To Catch A Killer
On New Year's Eve, a deathly ghost-like killer makes use of the New Year's fireworks to shoot at the crowd celebrating in a high-rise building in the city center, and an explosion occurs suddenly in the building. The mysterious incident results in numerous casualties with minimal clues left. The sharp instincts of local young policewoman, Eleanor, attract the attention of FBI chief inspector, Lammark, who is in charge of case investigation. Together, they approach the cold, dangerous and shocking truth behind this case.
Inspector Sun and the Curse of the Black Widow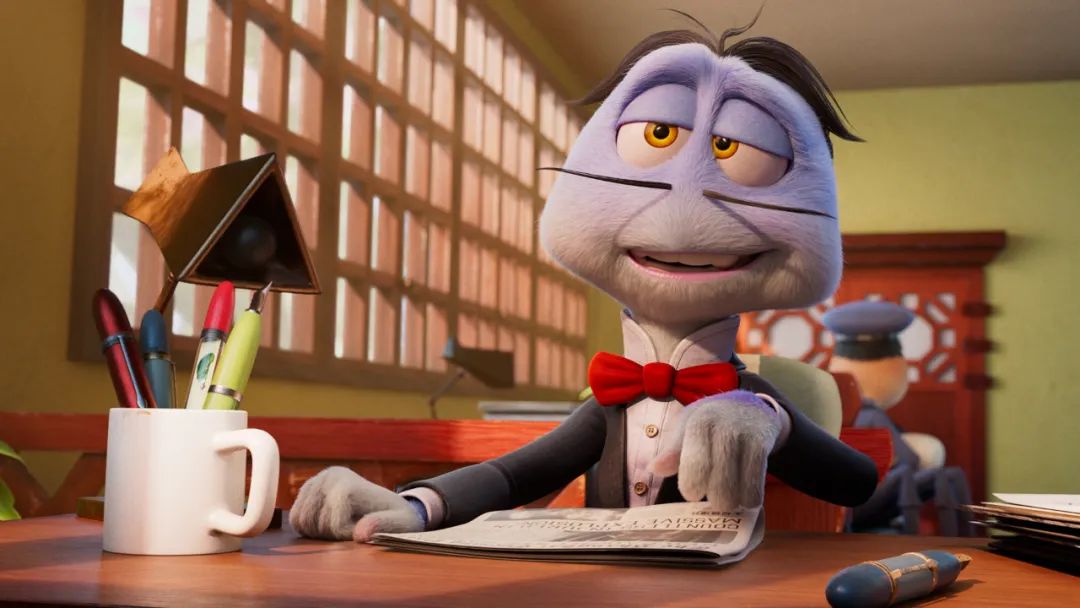 A Still of Inspector Sun and the Curse of the Black Widow
In the world of bugs where spiders are the cops, a detective Sun boards a seaplane to San Francisco after finally capturing his arch nemesis, but a murder on his flight draws him into a plot that threatens both the human and bug worlds.
The Man Without Guilt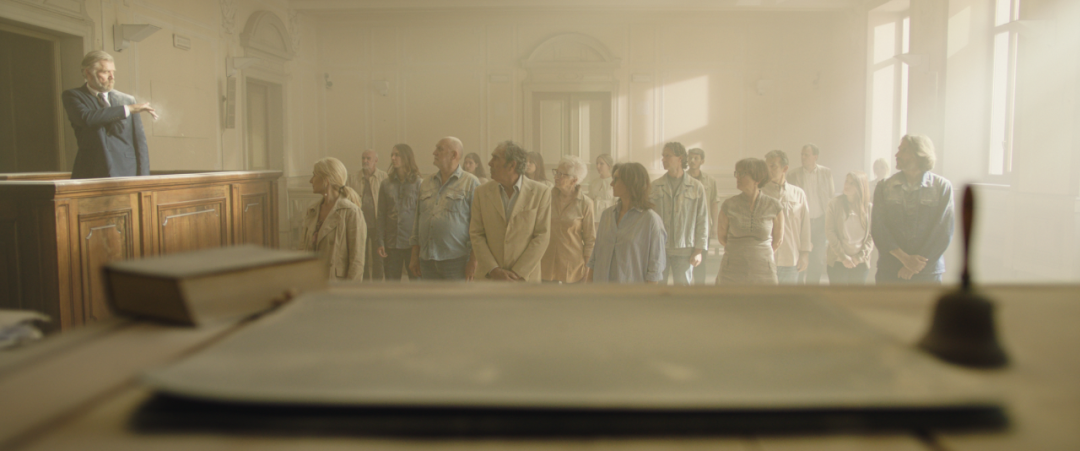 A Still of The Man Without Guilt
Angela is a 50-year-old widow. Her husband died due to lung cancer caused by the asbestos dust he breathed in when he was a worker. Angela works as a cleaner in the hospital, where she finds out that Francesco, the former employer of her husband, is hospitalized because of a brain stroke. There she meets Francesco's son, who's impressed by Angela's pleasant manners and, unaware of the link between the two, offers her to work as his father's caregiver once he is discharged. As Francesco avoids a conviction, Angela accepts the offer to punish him, but she realizes very soon that she is unable to hurt him. Angela does not give up. Swallowed by anger and obsession, she decides to separate father and son to condemn Francesco to loneliness, putting at risk everything she has left.
First Snow in Summer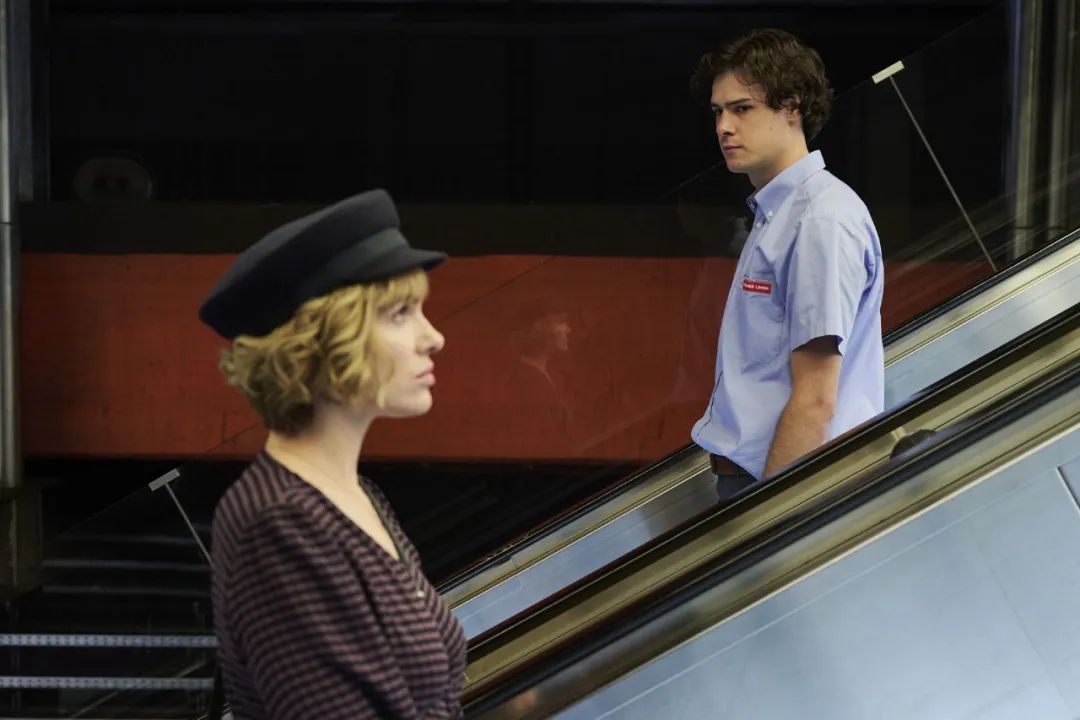 A Still of First Snow in Summer
Every Sunday, Alexander always visits his father who insists on living in a subway station in Vienna. Later on, Alexander also feels that staying underground may bring him closer to his late mother, so he gets a job at a small Lost & Found Station in the subway. Here, he meets the hat shop owner, Carlo. Although Alexander has promised his grandmother that he will never fall in love, Carlo's beauty and liveliness break his promise and even a snow is created for Carlo in the summer, so he embarks on a bittersweet journey.
A Childless Village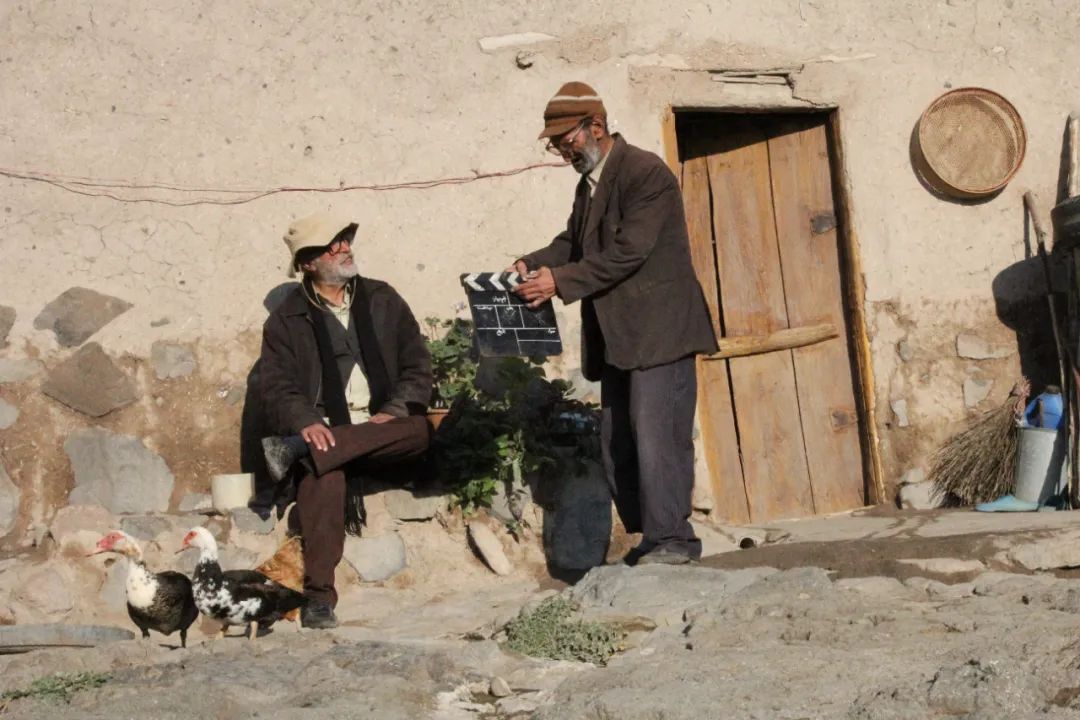 A Still of A Childless Village
20 years ago, a filmmaker named Kazem turned his camera to a remote village and made a film about the female infertility in the village. To defend their dignity, the women steal the filming equipment and burn them. 20 years later, the villagers discover that the truth is not as they have imagined...
Not Just A Dinner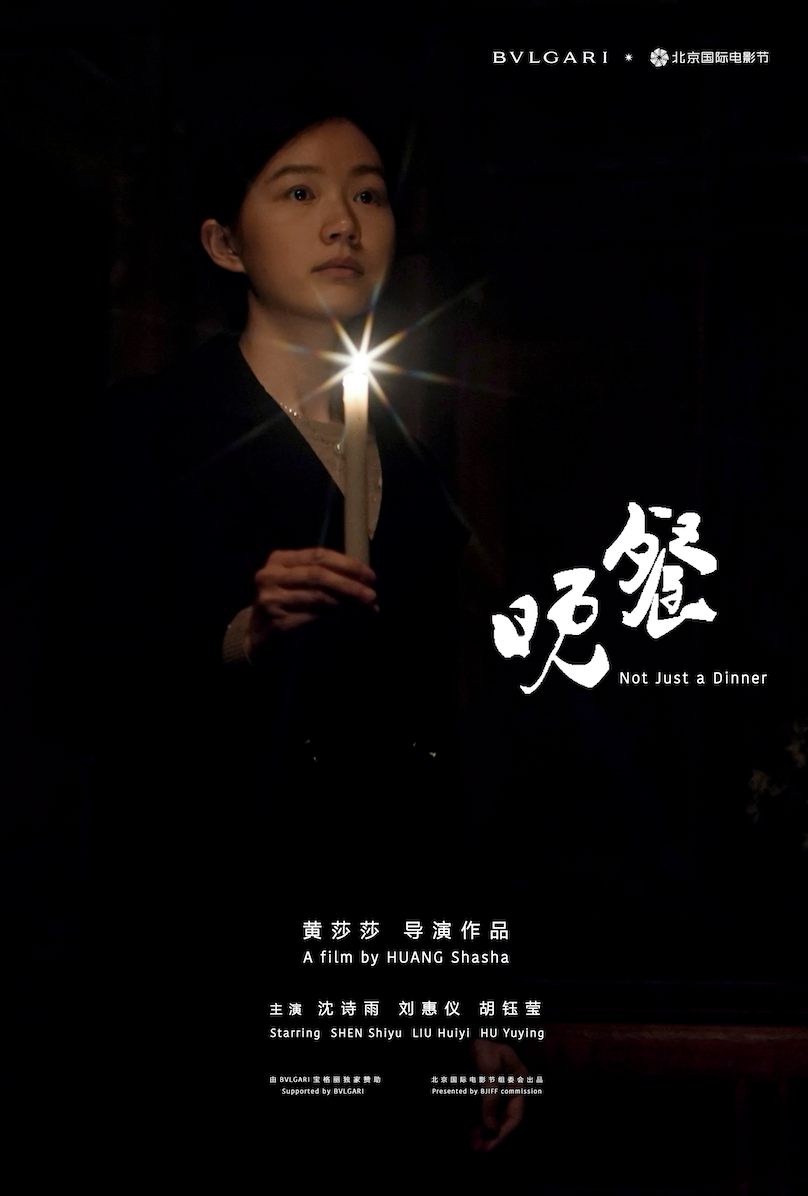 Poster of Not Just A Dinner
On the eve of Qingming Festival, Giada, a young Chinese-Italian woman, follows her parents back to the village that has been too long apart. The appearance of a cow makes her on a magical journey. In an old mansion, she spends the time of a dinner with an elderly woman and a young lady.
Her Times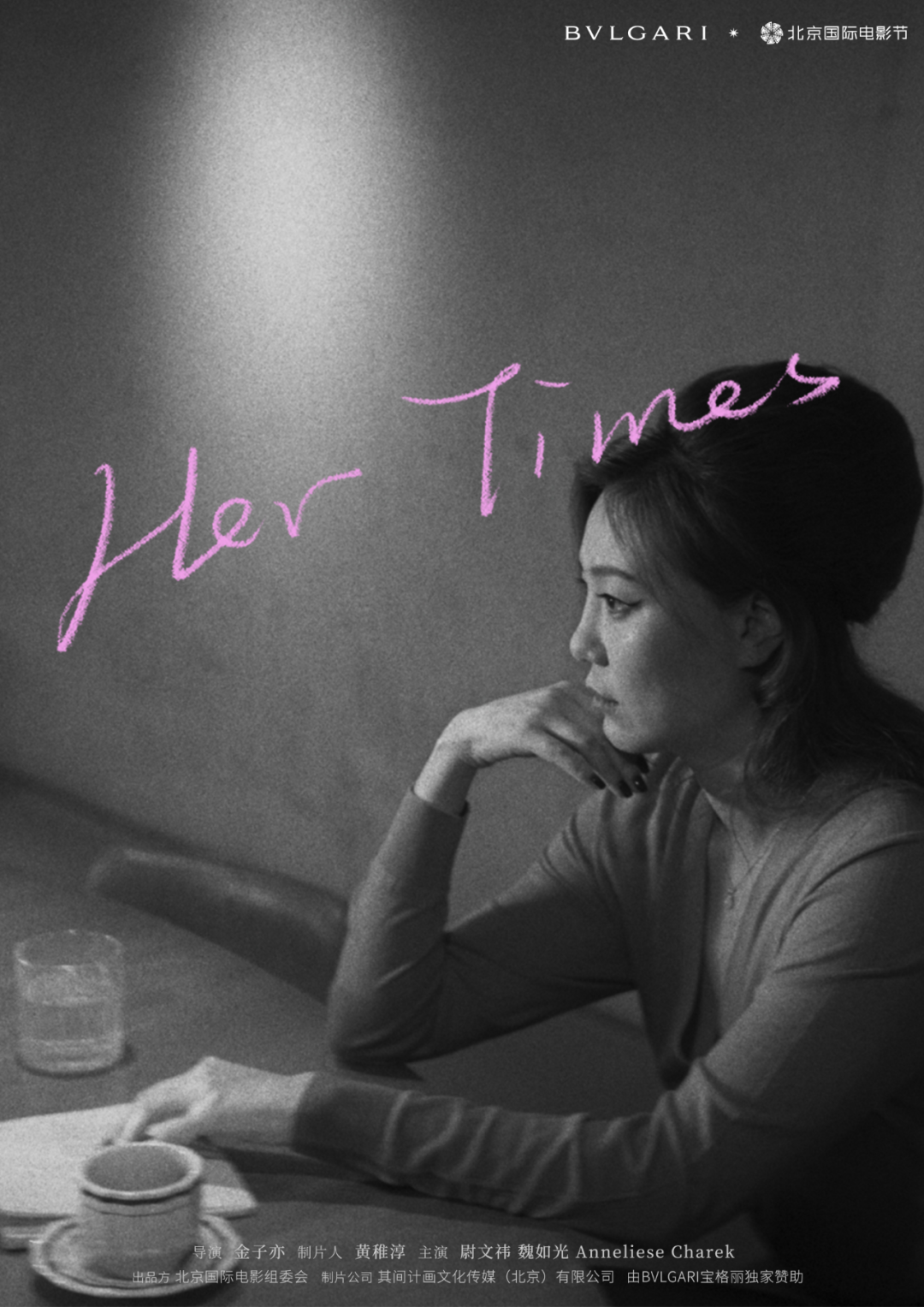 A Still of Her Times
Three moments a young actress spends in the coffee shop where she works.

면책 조항 :이 기사는 다른 매체에서 재생산되었으므로 재 인쇄의 목적은 더 많은 정보를 전달하는 것이지,이 웹 사이트가 그 견해에 동의하고 그 진위에 책임이 있으며 법적 책임을지지 않는다는 것을 의미하지는 않습니다. 이 사이트의 모든 자료는 인터넷을 통해 수집되며, 공유의 목적은 모든 사람의 학습과 참고를위한 것이며, 저작권 또는 지적 재산권 침해가있는 경우 메시지를 남겨주십시오.